Senate passes $484B 'Phase 3.5' coronavirus stimulus package by voice vote amid tensions in chamber.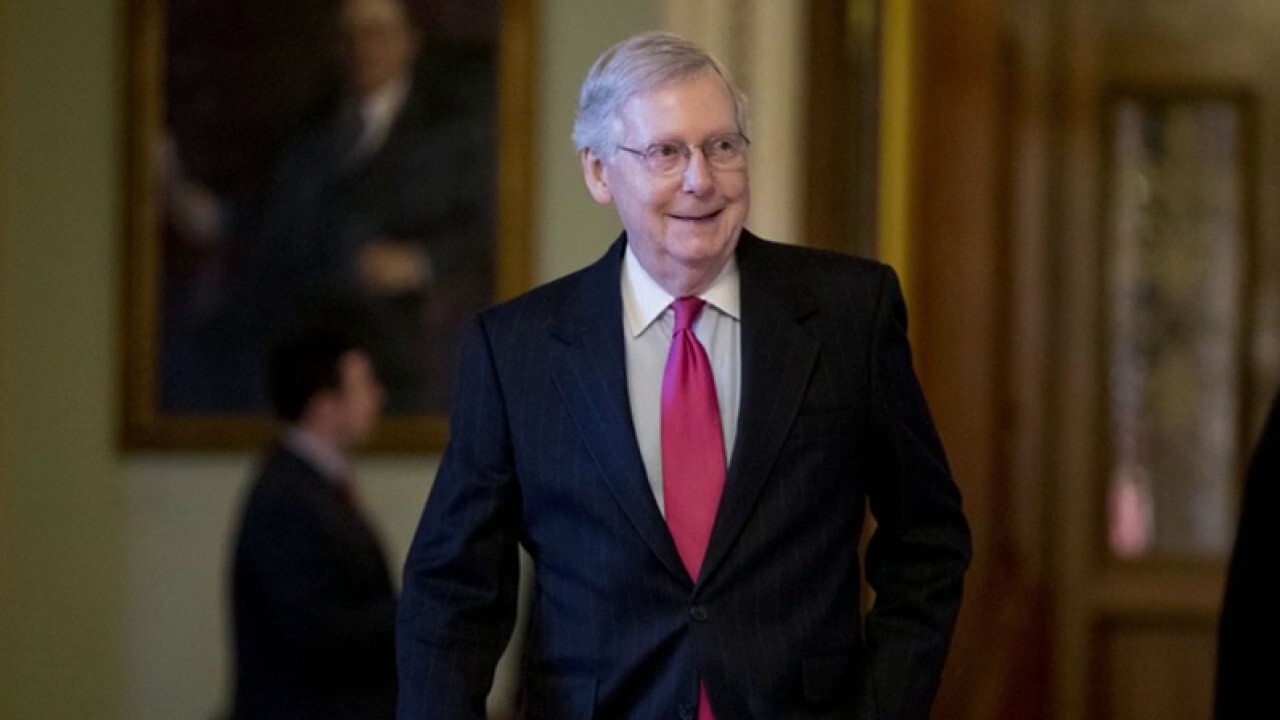 Right from day one; China has been blamed for all the madness and nightmare the world has failed to wake up from. Whether the Corona Virus (Covid-19) started and spread from China or not, we all can not be sure except whoever knows the truth that has not come out til today. Amidst all the madness going on, only thing we can certainly agree on; China is the black sheep. All fingers point in the same direction; Far East (China). To validate that, President Donald Trump has been on record several times blaming china for the spread of the virus and he actually called it "the Chinese Virus".
On the 17th April French President Emmanuel Macron had his own concerns and questions….all directed at China.
Coronavirus: Macron questions China's handling of outbreak.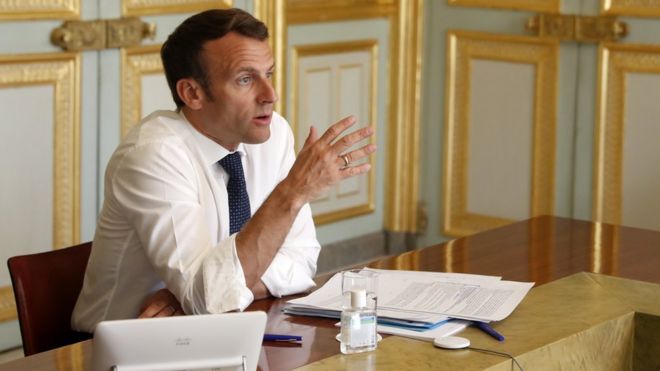 French President Emmanuel Macron had questioned China's handling of the coronavirus outbreak.
Mr Macron told the Financial Times it was "naive" to suggest China had dealt better with the crisis, adding things "happened that we don't know about".
More people have died in the US and several European countries than in China where the virus emerged.
The US and the UK have also cast doubt on China's figures and the speed with which it responded or alerted others.
However, the World Health Organization (WHO) has praised China's measures.
Date: 17th.april 2020. Source: BBC NEWS
And In the present; in the United States; Congress negotiated $500 billion coronavirus relief bill.
The Senate on Tuesday passed a nearly $500 billion coronavirus "Phase 3.5" relief bill that would replenish a small business rescue program known as the Paycheck Protection Program (PPP), provide hospitals with another $75 billion and implement a nationwide virus testing program to facilitate reopening the economy.
The measure passed by voice vote, which simply requires each side to holler "yay" or "nay," with the louder side winning. Ahead of the bill's passage, some Republicans voiced their frustrations that there was not a full roll call vote, even as some senators remained at home amid the pandemic. "This is not acceptable," Sen. Mike Lee, R-Utah, said on the Senate floor. "We should not be passing legislation … without Congress actually being in session."
And, Sen. Rand Paul, R-Ky., declared that Congress should stop "printing bailout cash" because the U.S. "can manage this disease without the draconian lockdown of the economy." Announcing his opposition to the stimulus in no uncertain terms, he told colleagues: "We can't continue on this course."
At the same time, Paul noted that he "has not invoked the Senate rules to require a vote" by roll call — and was present only so that history would record that not every senator favored spending $484 billion.
Rep. Steny Hoyer, the House majority leader, said on a conference call with reporters that House votes would take place Thursday. He said the House will also vote on a proposal to allow proxy voting during the pandemic, a first for Congress, which has required in-person business essentially since its founding.
The new deal, which came after days of delays driven by Democrats' demands, would provide more than $300 billion for the PPP. $60 billion or so set aside — and divided equally — for smaller banks and community lenders that seek to focus on under-banked neighborhoods and rural areas. Another $60 billion would be available for a small-business loans and grants program delivered through an existing small-business disaster aid program, $10 billion of which would come in the form of direct grants.
Minutes after the Senate passed the package, Treasury Secretary Steven Mnuchin said he expects this to be the last wave of payments to small businesses, and that PPP had saved some 30 million jobs. And, President Trump indicated that there would soon be a crackdown of businesses and universities that took stimulus funds without needing them. "Harvard's going to pay back the money," Trump told reporters at the White Hosue. "They shouldn't have taken it."
The new bill didn't include money for the Kennedy Center, one GOP source speaking to Fox News wryly observed. Democrats pushed for the Washington, D.C. performing arts center to receive $25 million in the last stimulus, and Republicans have sought to claw back the money after administrators there conducted layoffs even after obtaining the funds. The funding was widely derided as wasteful pork from the outset.
Meanwhile, the IRS on Tuesday announced that individuals receiving Social Security payments have until noon Wednesday to tell the IRS how many dependent children they have, or else they won't receive their full payouts from the last stimulus bill.
SOURCE: FOXNEWS